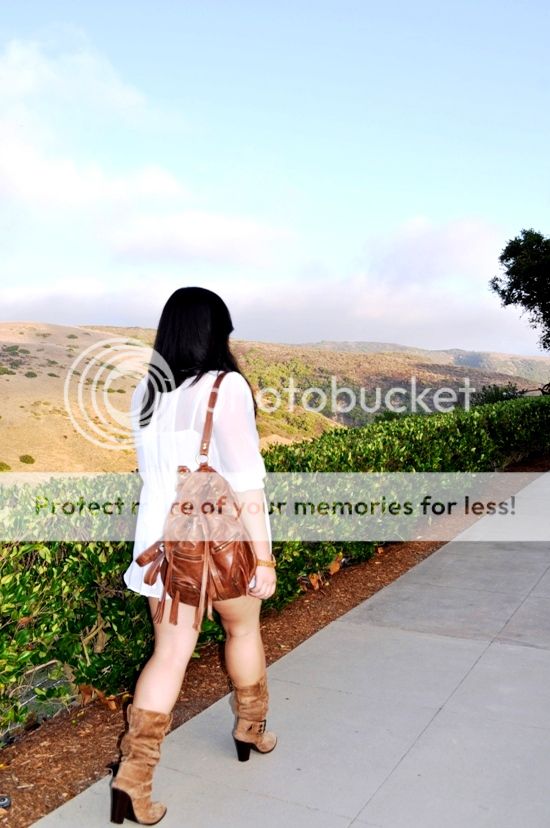 [ :: Faith21 top :: Nordies tank :: AE shorts :: Asos backpack :: ]
[ :: H&M bracelet :: Urban Outfitters earrings :: Aldo boots :: ]
Took these photos yesterday while showing the bf around my area. I love that this place is a coastal but desert, and forest-y wherever the state deems it worthy of proper irrigation.
Love my recently purchased Asos backpack. It's all sorts of soft and slouchy goodness, perfectly worn-in, right out of the box. Still holding onto the last few days I can survive without a jacket--though I think the days of shorts are quickly coming to a close...I had goosebumps by the time 5pm hit, so I won't go into detail about how ridiculous this ensemble was for a late night date with the man. Let's just say, I practically had to defrost my legs.
Anyone else holding onto Summer?
Yours, Etc.
CurvyGirlChic