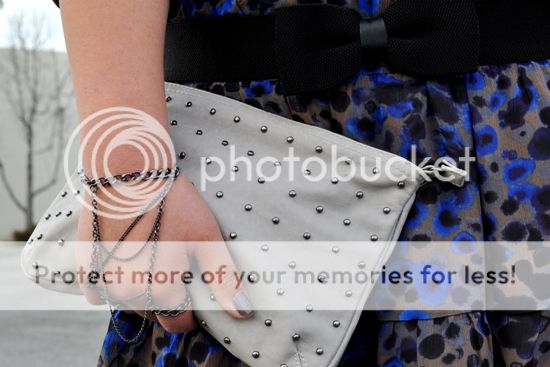 [ :: gifted Love Your Style skirt :: Old Navy button down :: Forever21 mary janes :: ]
[ :: LOFT necklace :: H&M bow belt & clutch :: diy chains :: ]
I love love love Kmart's new plus size line, Love Your Style, Love Your Size. I was a bit skeptical when I received the press release--I assumed it would be dowdy, boxy clothing in boring, age-inappropriate prints.
However, once I caught sight of the images from their lookbook, I knew I had to give them a chance. I'll be sharing a few pieces over the next few days, starting with this skirt! I'll do a quick wrap up and full review when all the pieces have been outfitted. ;)
*Spoiler: I'm pretty impressed! :) This colorful skirt is my favorite piece of them, all! :D
Have any of you readers found cute clothes at Kmart?? I've always considered their plus size selection to be limited but I am definitely loving this new line! Will you guys be checking it out or purchasing from the new line? Let me know! :D
Yours, Etc.
CurvyGirlChic