This week's faves!
♥
Feminine, flirty, and all around amazing, these are a few of my favorite looks from the week:
img from cupcakesandcashmere.com
I absolutely adore Emily's feminine, floaty style, and as a Cali girl, I definitely appreciate a cool, laid back outfit like this! What really seals the deal for me though, is that amazing jacket. That scalloped hem is EVERYTHING.
-----
[ :: Tory Burch of Torypedia - C is for Cobra :: ]

img from torypedia.tumblr.com
How a woman can look so classy and composed less than a foot away from a (very much alive-looking) cobra is beyond me. (I wouldn't get that close to a fake one. You know, just in case.) Love this tumblr and it's amazing photos! Definitely a must-read!
-----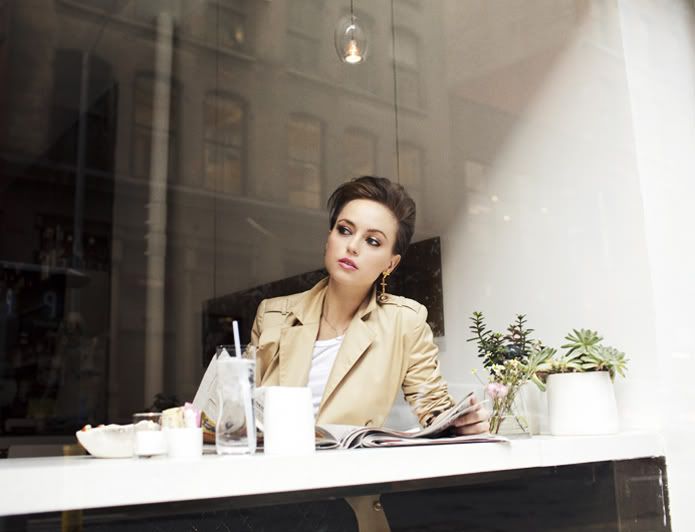 img from theglamourai.com
This woman is seriously so fabulous. Her photos are absolutely gorgeous and I love the quirky and original way she puts outfits together. This shot is from a collab with refinery29 and dior. I'm absolutely in love with h
er l

'ecole des femmes trench! So classic.
img from nicolettemason.blogspot.com
I love Nicolette's mix of tough and girly pieces in this look! The layering is spot on, and I'm a shoe fiend, so you know I'm dyinggg over those H&M Inclusive wedges. Nicolette has got fabulous style, an amazing eye, and gorgeous photography. Definitely a blog you should be following!
I hope you guys love this week's links as much as I do! :) xo! ♥
Yours, Etc.
CurvyGirlChic